Tytuł: Adventure Zone - Przygodówki od A do Z :: LANCELOT'S HANGOVER (point and click) : A whole life to find the Holy Grail. One alcohol night t
---
#11
---
Lancelot's first beta is available!
Free! 20-minute-long!
Including knights in underwear!

http://www.lancelotshangover.com/point-and-click-adventure-video-game/download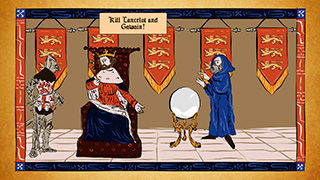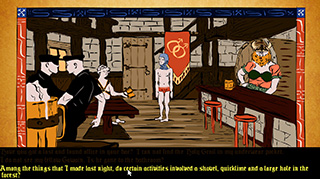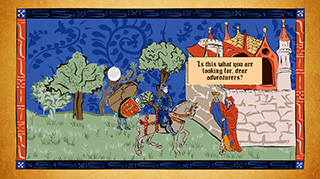 The very first playable beta of Lancelot's Hangover is available! It's 32.7 megabytes and 20 minutes of medieval fun, including 256-color VGA graphics in 1080p for later-than-1995-Pentium users! And it's free!
This first beta shows you what will be the humour, the dialogs, the main characters and the graphical style of the game. A later beta, scheduled for October 2014, will introduce you the funny puzzles and the point-and-click gameplay.
All bug reports, suggestions, comments are welome! Don't be shy! I will be glad to hear from you!